Are you looking for another way to grow musically? Perhaps you're feeling like you've hit a musical plateau and you're not sure what to do next. You may be growing already, but you want to really supercharge your growth!
I have great news for you! I'm about to share with you one of the most powerful tools for growing as a musician, and it's absolutely free! It's something you will find serious musicians doing everywhere regardless of their age or experience.
One of the most powerful tools you can use to grow as a musician is actively listening to other musicians playing music.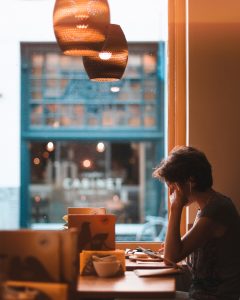 Notice that I use the word "actively". According to www.businessdictionary.com, active listening is "the act of mindfully hearing and attempting to comprehend the meaning of words spoken by another in a conversation or speech."
In other words, a seasoned listener seeks to understand what is being communicated in the music. This is not necessarily talking about the lyrics of a song.
After all, music does not need words to communicate. It is a powerful force that can stand on its own. Active listening only happens when consuming the music is not interrupted or compromised by anything else.
Active listening should never be confused with passive listening. This type of listening takes place when a person is not focused solely on the music and, as a result, does not react to it in any way.
A great example of passive listening is how we hear dinner music at a restaurant. The music is being played in the background, but no one is focused solely on it. It's just a part of the overall ambience of the experience.
With that said, let's explore active listening and the many ways it can help you grow as a musician.
Active listening exposes you to a myriad of genres and styles which ultimately affects your overall playing style.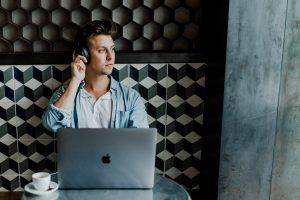 According to a man named Glenn McDonald, there are 1,264 micro-genres in just popular music alone. Wow!
Although there are so many genres, not one is completely original. Study music history and you will find that one genre of music has arisen out of a previous one.
One of my favorite kinds of music to listen to is gospel. Focus a little closer at any gospel song and you will hear influences of jazz, blues, and the 17th century work songs of enslaved Africans. In some of the more current music, you will even hear R & B and Hip Hop.
From a purely musical standpoint, listening to gospel has increased my piano chord vocabulary. Unlike many of the songs we hear on the radio, this genre uses a wide array of jazz chords.
It doesn't take me long after hearing a great chord progression to make my way to the piano. In just a few minutes, I have figured out the chords and I'm playing them just like the recording.
Active listening is a great way to learn musical riffs.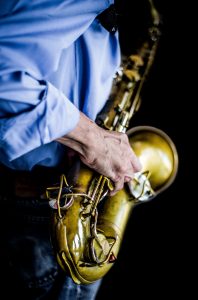 Growing up, one of my favorite jazz groups was the Yellowjackets. I highly admire Russell Ferrante who plays the keyboard and arranges a lot of their music.
To this day, I still remember some of the riffs my brother, Matt, and I (who plays the saxophone) would learn from listening to their songs. We would work at it for hours. I would be trying to copy Russell Ferrante's piano licks and Matt would be trying to play Bob Mintzer's saxophone runs.
There is no question that Matt and I were influenced by listening to the Yellowjackets.
Active listening is a great way to gain a more professional tone.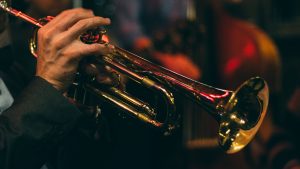 While I was in college, I played trumpet in a brass quintet. One day as we were practicing, one of the members of the group asked the professor what she thought was the best way to improve his tone.
I will never forget her response. She said, "Spend hours listening to brass music. If you are a trumpet player, listen to Wynton Marsalis or Phil Smith. Trombonists should listen to Joe Alessi and other successful trombone players.
Her point was that a person's instrumental tone has very little to do with mechanics. Instead, it has much more to do with the sound that is being formed in a musician's mind.
Active listening helps you discover new artists.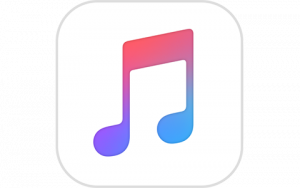 If you haven't already noticed, the way the world consumes music is quickly changing. Instead of buying music online through stores like iTunes and Google Play, music is now being offered as a monthly subscription.
I recently signed up for Apple Music and I couldn't be happier with it. For a very low monthly price, I can have access to 50 million songs! Yes! You read that correctly!
Spotify, the original steaming company out of Sweden, boasts of 35 million songs. Suffice it to say, there is no shortage of music out there.
Never in history has mankind had access to more music than we can listen to now! As a musician, I want to encourage you to listen to as much as you can. Immerse yourself in it.
I've been doing this of late after changing my career a few years back. While my previous job required musical leadership and a good deal of playing opportunities, I never really felt musically challenged.
As a full-time piano teacher, I've had a chance to go deeper with the music I listen to than ever before.
One of the sites that has helped me with this is www.scribd.com. While this site looks as if it just carries books, it also has a pretty wide array of sheet music of many different styles.
Active listening inspires you to go deeper into the music.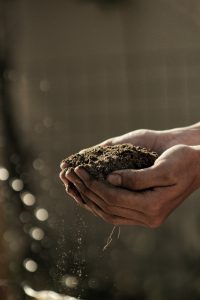 What do I mean by this?
As I mentioned, I like to go to the piano after hearing a song or musical piece and figure it out. There are times when the chords move too quickly for me to figure out.
In these cases, I find the lead sheet online so that I can play the song myself. I learn new things way. In some cases, I will then teach some of my students the song that I've come to love.
In doing this, my active listening not only benefits me, but others around me as well.
As you can see, active listening can be a powerful tool to grow as a musician. Perhaps you haven't done much of it at all. I want to encourage you to give it a try. In this way, you will avoid getting yourself into a music rut and you will open yourself up to a whole new world!
For more information about Ken Reynolds and Reynolds Piano, visit www.reynoldspiano.com.
Check out some of my recent posts!