How I Got Started With Music And All The Fun Along the Way
How I Got Started With Music And All The Fun Along the Way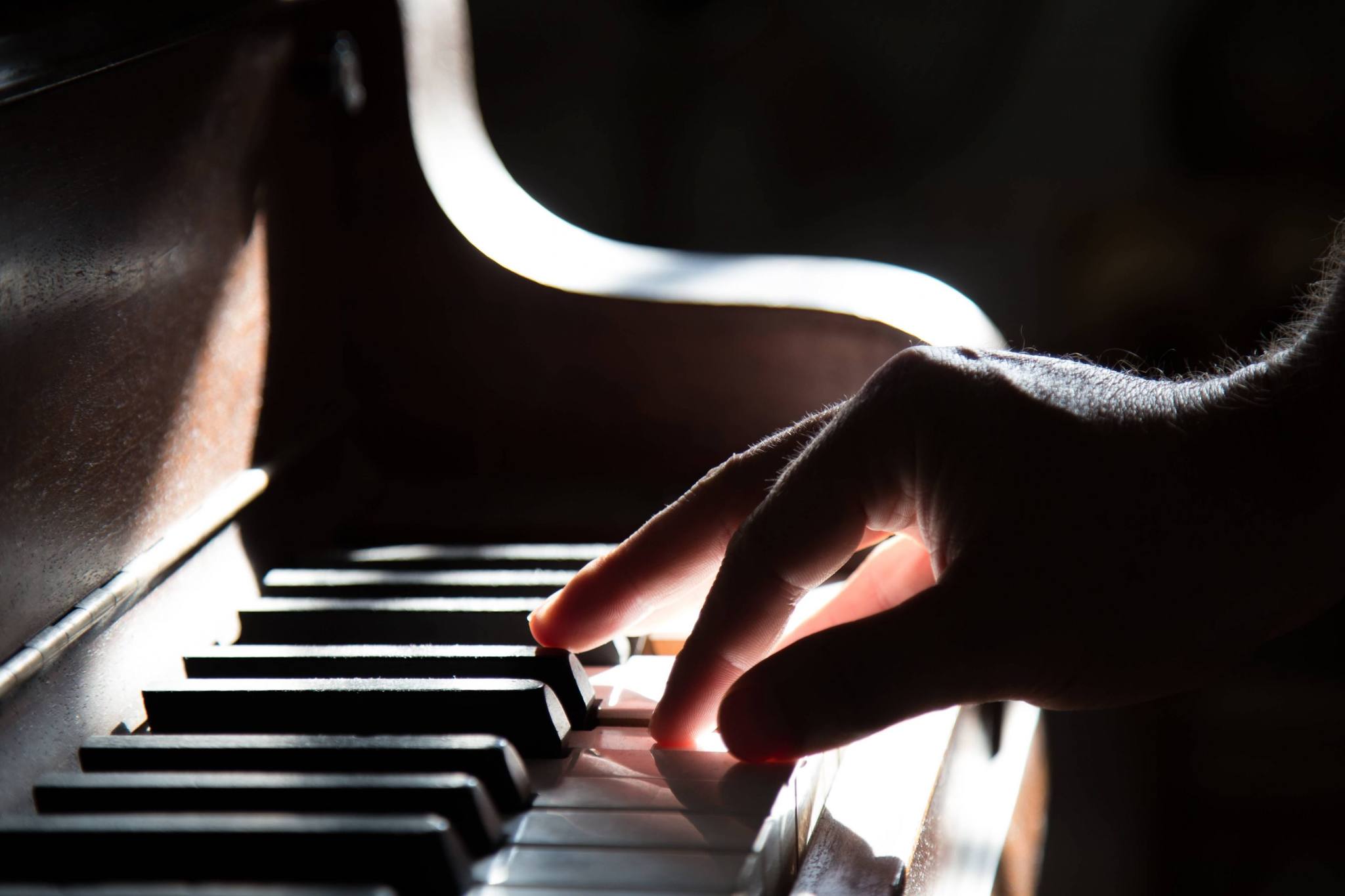 Hey everyone!
This is the first official blog post on the Reynolds Piano website. How exciting! I'm sure by now you must be wondering, "Who is this guy and where did he come from?
I'm so glad you asked!
My Birthplace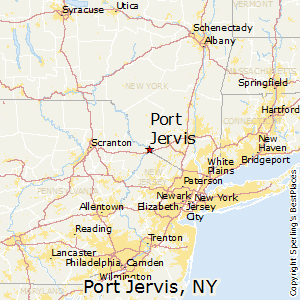 I was born in Port Jervis, NY, to Dave and Donna Reynolds. My mom claims that I had music flowing through my veins when I was in utero. She tells me that I would jump all around and poke her whenever the music started in the church service.
Suffice it to say, I really did like music from the beginning of my life. My first instrument was the drums. Here's a picture of my first set of bongos.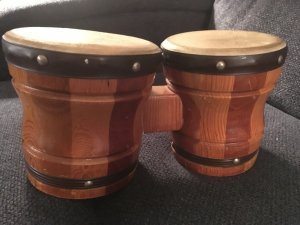 I loved playing drums! The beat just came naturally to me. In fact, I got to play my first drum "special" at church. I was almost 3 years old.
I recently asked my mom about this. She said that everyone laughed at me because they thought I was so cute. I got so embarrassed that I wet my pants. No joke! That was the beginning of many more musical experiences at my church.
When I was really young, I mostly played the drums. However, in 4th grade, I got interested in another instrument. I started learning how to play the trumpet.
My dad played trumpet and I remember loving how it sounded. I wanted to be able to play just like him. He just so happened to be my music teacher at the private school I attended. I liked having my dad as my teacher.
Piano
As time passed and I started to get older, I started experimenting with the piano. I was 11 or 12 at the time. My dad immediately noticed that I was starting to learn to play chords so he would bring me songs that were written with chord charts.
If I didn't know a chord, he would show me how to play it. I remember it coming so easy to me. In fact, I got so bored that I started playing the songs he brought home in every key. That at least kept it a little challenging.
I began to enjoy playing the piano so much that I decided to stop playing the drums in church and played the piano instead. I also kept up my trumpet playing. Most of my trumpet playing was done at school.
Private Lessons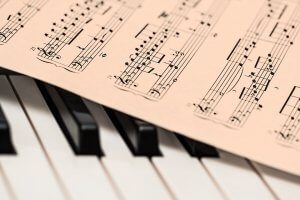 By the time I was in high school, I was studying trumpet with Dave Larson who played in the New Jersey Symphony. I also was taking piano lessons with a teacher who graduated from Manhattan School of Music. I was quite busy, to say the least.
In my senior year of high school, I auditioned on the trumpet and made 2nd trumpet in the state of NJ! This also qualified me to try out for the All-Eastern band. I wound up auditioning and making it into the All-Eastern band. It was one of my most gratifying musical experiences.
Somehow I still had enough time during my high school years to compose music. I would wake up in the middle of the night with musical ideas. Sometimes I would stay up for hours and try to begin developing the melodic motifs that were running through my thoughts.
As I looked ahead toward college, I knew without question that I wanted to study music. In fact, I wanted to write movie music. It was, by far, my favorite genre.
Wheaton College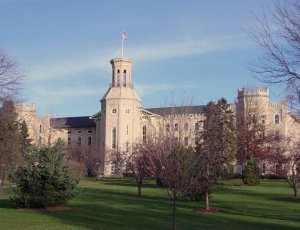 Thankfully, I was accepted at Wheaton College and this was the school I chose. They had a conservatory there that was well-respected and I couldn't wait to experience it.
My musical journey continued through college where I studied piano and trumpet while taking classes in music composition.
During my freshmen year of college, I got involved in a little church playing the piano and eventually leading worship. My experience working with the pastor there opened my eyes to see what an incredible tool music is to help people worship the Lord.
Ministry
Sometime during the latter part of my freshmen year, I felt God's call to ministry. I continued with my music degree and began pursuing a degree that had theological studies as a secondary focus.
I graduated from Wheaton College in 1997 and began working full-time as a worship pastor. This was when I began teaching lessons more seriously. I had a few students during college, but couldn't commit to having too many.
About 4 years after graduating from Wheaton, I began Fox River School of Music at our church. By the time I was ready to move on to a different church (5 years later), the school of music offered music lessons in piano, trumpet, flute, violin, and guitar. We had close to 100 students!
I continued to teach both piano and trumpet after moving to the east coast in 2004 and have been teaching students on the side while working full-time ever since.
I'm looking forward to getting to know my students and helping them enjoy the gift of music like I have for so many years!