As a piano player and instructor, I am often asked about the best age for a person to start playing the piano. Have you ever wondered?
The good news is that you can begin learning the piano at just about any age! If you are an adult looking to start playing the piano, I recently wrote a great post that will help you. It's called 3 Ways Adult Piano Students Get the Most Out of Lessons.
With that said, I often find that it's usually parents asking me this question regarding their own children. If you are one of those parents, my goal for this post is to help you know when your child is the right age to start playing.
What Age?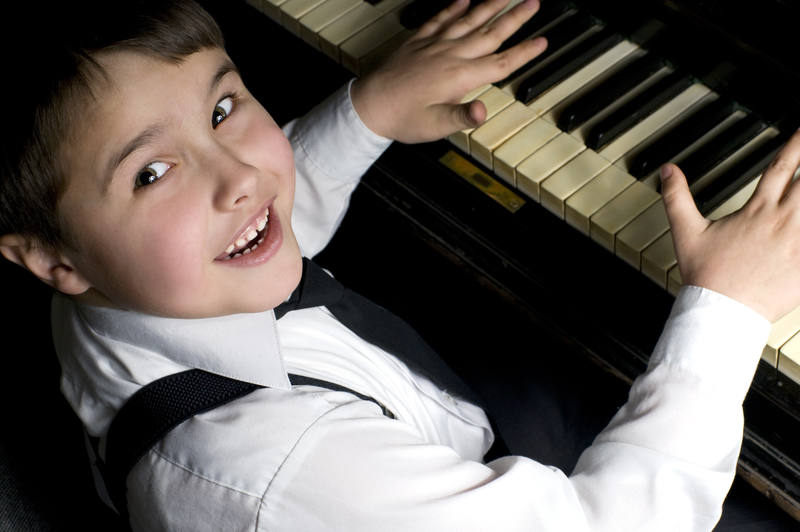 The traditional answer to this question is that most kids can start with formal piano lessons at the age of 5 or 6. Notice that I use the word "formal".
By this, I mean 30-minute lessons where the student and his teacher work through a book that teaches him how to read music. More about that a little later in the post.
Children as young as 3 or 4 can start being exposed to the piano. They can learn about the black keys. With 1 finger (usually their pointer finger), they can play the group of 2 or 3 keys on the piano.



Music and Movement
In fact, they can play songs like Hot Cross Buns and Mary Had a Little Lamb. My experience is that lessons need to be shorter and structured differently for any child under the age of 5. Here's an awesome video that goes into more detail.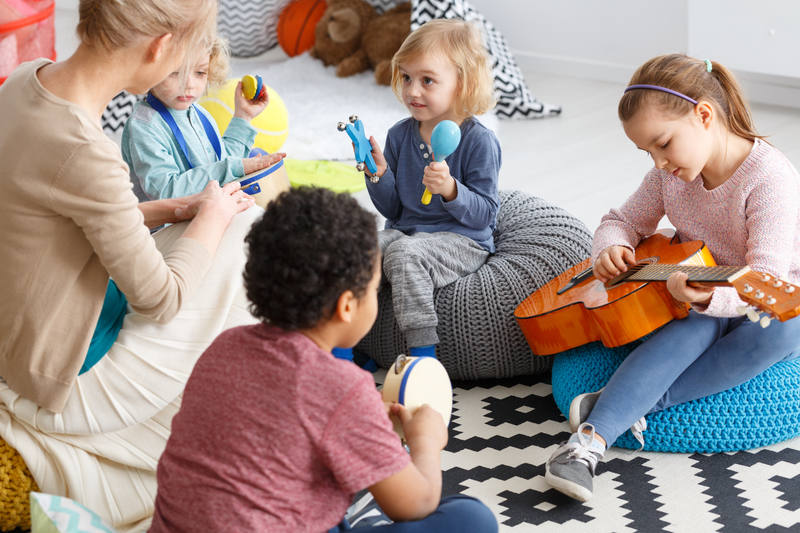 If you don't think your child is the right age yet, you can still expose them to music by joining a "music and movement" class. Some of the more popular music companies that offer classes like these are Kindermusik, Music Together, and Musikgarten. They have programs that are designed to introduce children as early as newborn and as old as 7 years old.
When it comes to more formal piano lessons, you may have noticed that I said ages 5 "or" 6. I included both ages because some kids do not have the coordination or the ability to focus very long when they are 5.
In most cases, this applies to boys as they are usually a little less mature than girls this age. As with anything, there are always exceptions. Here are a few more objective things to look for.
Finger independence and strength
Check to see if your son or daughter can wiggle each of their fingers without the other ones moving. You may need to show them first what you mean. If they can move their fingers independently, they are ready to start.
Hand size
Your child's hands need to be big enough that they can place 5 fingers at a time on five of the white keys.
Desire

I would say that this is the most important part of the equation. Do you have a piano or keyboard in your house? If you do, does your child like to go and make noise on it? If not, has your son or daughter ever heard a piano? If not, let him hear some recordings of piano music and see how they respond.
Here's a piece I wrote and recorded for my latest piano album called Perfect Peace.
Ready for Lessons?
Finally, you as a parent need to guide your child toward a good decision. No one knows their child better than you do. Listen to your gut and wait for greater desire or maturity when necessary.
With all of this said, the age of five or six may be the optimum age to start, but there's no reason why you can't be older. I started playing the piano when I was 12 years old. Anyone with a drive to succeed and a love for music can play this wonderful instrument.
Looking for a piano teacher for yourself or one of your kids? I'd like to offer you a no-strings-attached online piano lesson. Redeem your free lesson by clicking here.

All you need is a piano/keyboard and a laptop/tablet/smartphone with a webcam. For more information about me, visit my About page and my Lesson page.
I'd be glad to help you reach your musical goals!
Check out some of my recent posts!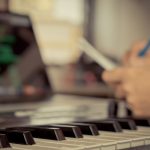 How to Transpose Any Song in a Matter of Minutes